Mike P. inquired off-line about the possibility of importing data from nactionr into MindManager for use with ResultsManager and provided a sample nactionr xml file. nactionr is a pocketPC-based GTD tool.
I don't have experience parsing xml, and wasn't going to even attempt it, but then remembered that MindManager can open XML files and render them as maps: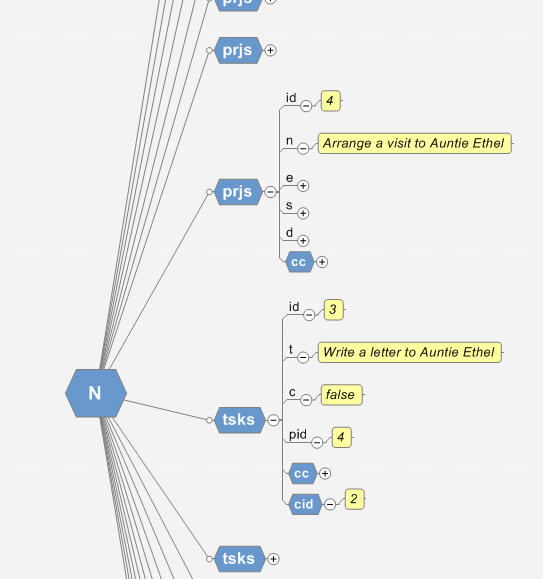 Even with this familiar map format to program around, I was still hesitant to dive in, but one next action led to another and in less than an hour a draft script to make the import was born. The nactionr_import.mmbas file can be downloaded from the Macro Library. It only took a few paragraphs of code to get the file's data organized into the ResultsManager framework:
.
I don't use the pocketPC or nactionr itself, so I don't know if the script will be able to handle more complex data files. If you are a nactionr user/mindmanager user, feel free to test it out and let us know how it works. The macro expect your nactionr.xml file to be in your "My Maps" directory and will create a naction.mmap file with its output.